Scuba Diving Package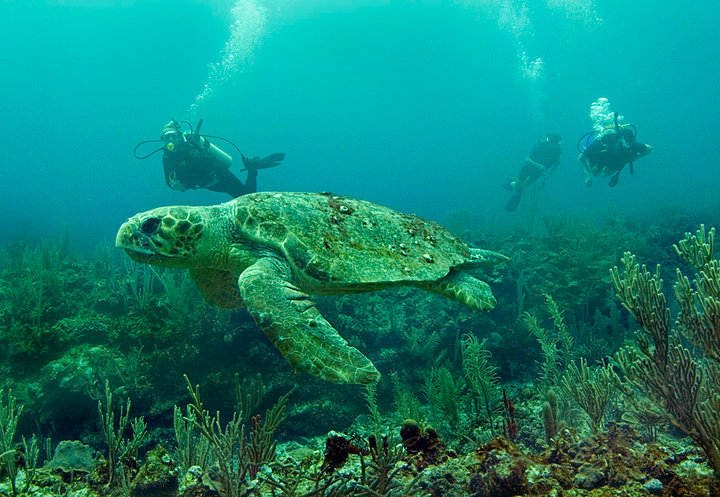 Travelers come from all over the world to experience Belize's amazing dive sites, from the world-famous 'Blue Hole', to Shark Ray Alley, Belize's many atolls, with 70 types of hard corals, over 400 species of fish, and the longest reef system in the Northern Hemsiphere.
Our standard Scuba diving packages are from the tropical Islands of Ambergris Caye (San Pedro), or the small and private Turneffe Flats. Alternatively,  you can enjoy a diving vacation at a marine research station on one of the small Cayes in the South of the country, working alongside marine biologists for 5 to 7 days, collecting data on the invasive Lion Fish and other marine life. Contact us for more info.
 
Belize 5 and 7 Night Scuba Diving Packages
Our 5 and 7-night packages are suitable for beginners and advanced divers. We offer a chance to discover scuba diving in Belize by taking part in a one-day course followed by four 2-tank dives. We are also offering a 7-night package to get certified with your PADI Open Water Certificate.

All Inclusive Belize Vacations – Scuba Diving: Pricing
Contact us for pricing and availability.
We recommend the following airlines: American Airlines · Continental Airlines · US Airways · TACA · Delta Airways · South West . Copa·
The price we will quote you will be p.p. based on double occupancy and include sales and lodging taxes
· Scuba Diving Rates include Dive Trips, Dive Course Fees (where applicable), room and all transfers within Belize
· Not Included in the price is the Equipment Rental
· Package Price is in $US
· Flights to/from Belize not included: