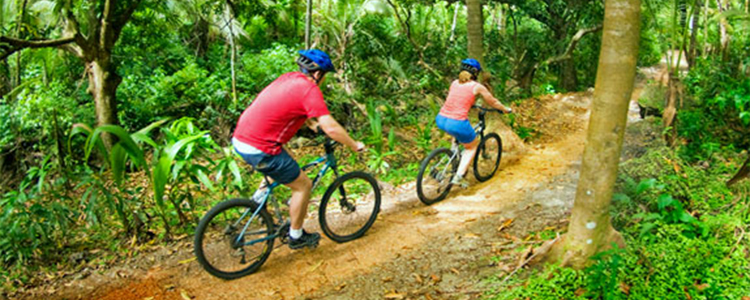 The Waterfall Cave Tour
This is your chance to brave six different waterfalls in a single day, all inside a cave! Following an ancient river cave, participants must gear up to tackle these waterfalls one at a time.
This is no picnic. The Waterfall Cave Expedition is for physically fit individuals who are ready to tackle the ultimate climbing adventure. The tour begins with a vigorous 30-minute hike through the jungle followed by 45 minutes trekking through an enormous cave. From there, it's up, up, and away until the top of the waterfalls is reached and the true fun begins, including a well-deserved plunge into the refreshing pools below. At the end of your day's climbing, you return by either jumping off each waterfall into the pools below, or for those less adventurous, you can be lowered down on belay.
You finish with a three-kilometer hike through the forest to where a driver will be waiting to bring you back the resort for some nice relaxation.