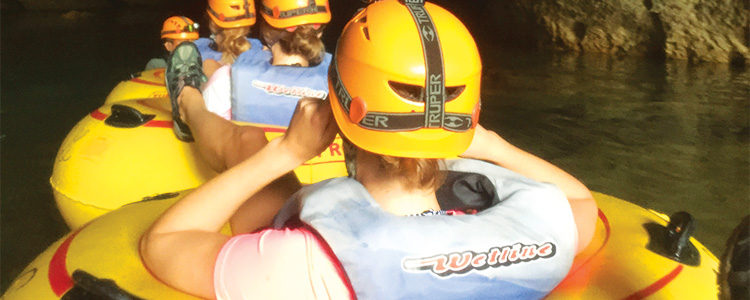 Cave Tubing at the Belize Jungle Dome
Cave Tubing Day Trip is available from our Jungle Lodge and also as an Excursion from the Port of Belize City. Transfer to and from the Port of Belize City available plus Group Discounts.
Tubing along underground waterways, cave walls glistening, showing off their crystal formations. The Mayans used these caves a thousand years ago and fascinating artifacts remain. Beautiful stalactites, stalagmites, and the very immensity of the cave itself will take your breath away.
Day Trip is suitable for all ages and you will be guided by experienced Local Belizean Caving Tour Guides, informing you of the history of the Caves and the traditions of the ancient Mayan people who used these Cave systems
Belize Cave Tubing Day Trips : Pricing
| Description | USD per person |
| --- | --- |
| Day Trip from the Belize Jungle Dome, including lunch | $95 |
| Day Trip from Belize City, including lunch | email us |