Birding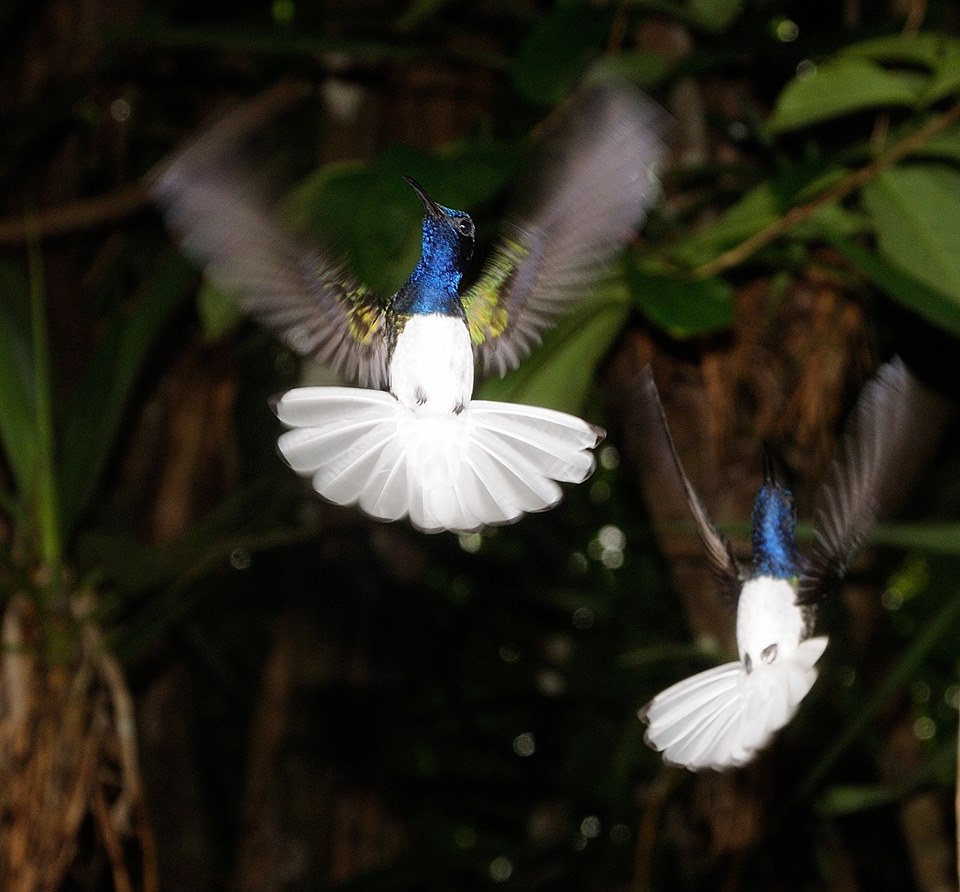 Belize, and especially the Cayo District, is a birdwatchers paradise. The gardens and jungle around the Belize Jungle Dome are home to many types of Toucans, parrots, hummingbirds, owls, and more.
For example, here is the list of birds spotted on a single morning birding walk from the Belize Jungle Dome (42 different species spotted in less than two hours):
Amazon Kingfisher
American Red Start
Barred Antshrike
Black-cowled Oriole
Black Vulture
Black-crowned Tityra
Black-headed Saltador
Brown Jay
Cattle Egret
Clay-colored robin
Cormoran
Cuckoo
Dove
Frigate Bird
Gold-fronted Woodpecker
Great Kiskade
Green Heron
Grossbeak
Hawks (multiple)
Hummingbirds (multiple)
Keel-billed Toucan
Little Blue Heron
Mangrove Swallow
Melodious Blackbird
Osprey
Passerini's Tanager
Plain Chachalaca
Sandpiper
Social Flycatcher
Thrushes (multiple)
Tropical Mockingbird
Warblers (multiple)
White fronted parrot
Wrens (multiple)
Black-headed Siskin
We can customize a birding itinerary to suit your needs, with as many different birding expeditions as you request. Optional extras to the birding itinerary can include:
A visit to the Belize Zoo, which is Belize's own little wildlife rescue center, home to some incredible Harpy Eagles, Jabiru Storks, Macaws, and \
A visit to the Belize Bird Rescue Center (with some optional volunteering and/or a presentation/talk on local birds of prey)
Contact us for more information and to create your own custom birding package with us.